Sports Diving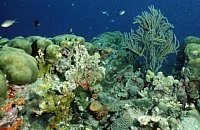 For friends of diving, especially the east coast of Lanzarote provides several extremely interesting diving spots (for example Charco del Palo).
These local diving spots are even often compared to the famous underwater world in the Red Sea.
No wonder there are so many local diving schools here.
Daivoon Dive Center
Avd.del Jablillo s.n.
35508 Costa Teguise
Tlf: 608 647 281
http://www.daivoon.com
Tauchen Lanzarote
Calle Tanausu 5
c/O Appm. Arena Dorada
35510 Puerto del Carmen
http://www.tauchen-lanzarote.de
Canary Island Divers
Club Calypso, Puerto Del Carmen
Calle Alemania 1
35510 Puerto del Carmen
Tel./Fax: +0034 928 515 467
http://clientes.vianetworks.es/personal/bubbles/
Northdiving - Base de buceo
Calle Garita 33
E 35542 Arrieta / Lanzarote
Tel.: +34 / 928 848 285
www.northdiving-lanzarote.de
P & P Diving Centers Playa Blanca
Local 7
Avenida de Papagayo 59
E-35570 Playa Blanca
www.pp-diving-center.de
Aquatis Divingcenter Lanzarote
Playa de las Cucharas
Apdo.de Correos No. 104
E-35509 Costa Teguise
www.diving-lanzarote.net
Lanzarote Dive Service
Tel.: (+34) 639 500 565
www.lanzarote-dive-service.com
Bahianus Club Lanzarote
(ex Barakuda Club)
Puerto del Carmen / Hotel Geria
Playa los Pocillos
Telefon & Fax: +34 928 94 40 30
www.bahianus.com
Diving Center Toninas
Hotel Playa Flamingo
Playa Blanca, 35570 Yaiza
Tel: +34 928 517490
www.arrakis.es/~divingtoninas
Cala Blanca Diving Center
Centro Comercial Papagayo, Local 66
Playa Blanca
Tel: (34) 928 519040
www.calablancasub.com
Diving Center Hipocampus Fariones
C/ Timanfaya
Centro Comercial Playa Blanca, local 12
Puerto del Carmen
Tel +34 928 51 40 75
www.buceofariones.com
Rubicon Diving Center
Puerto Deportivo Marina Rubicón - Local 77B
35580 Playa Blanca - Yaiza
Tel.: +34 928.349.346
www.rubicondiving.com
Information Lanzarote: